Name: Online Cash Source
Website: http://www.onlinecashsource.com/
Price: $1.95 fee, automatically converts to a $29.90 per month membership fee, + upsells (A LOT of them)
Regular readers of my site are going to recognize this scam right away. The group that brought you Online Web Cash (and so much more), is back with a "new" scam. That's right, this is another duplicate scam site. This Online Cash Source review will tell you exactly why you should steer clear.
To Begin With…
---
Some of you may not be aware of what a duplicate scam site is. It's a pretty self-explanatory term, but I like to sum it up with pictures.
…now….
That's because these programs are duplicates. Even the "testimonials" are the same! Duplicate scams are the result of lazy scam artists. These scammers create something that successfully cons people out of their money, and then they clone that something when people begin to recognize it as a scam.
I've written reviews on at least 2 other programs that are identical to Online Cash Source:
These are other programs that are identical:
Home Income Cash System
BlackBelt Profit System
Home Income Profit System
The thing is, I can easily recognize this program as a scam (before I buy into it… AGAIN) because I've seen so many of it's predecessors. I don't need to continue writing these reviews, I could simply point to one of my old reviews. All that changes, from one of these programs to the next, is the name. By writing these reviews I am bringing attention to the name changes in the hopes that the public will begin to recognize these scams as readily as I myself can.
How does this scam work? Let's start from the beginning….
Fake "News" Sites
Fake news sites are utilized to promote Online Cash Source and it's duplicates. These "news" sites are very convincing and manage to effectively dupe a lot of people into buying the programs. They actually use an IP tracking script that customizes the article based on your own geographic location.
The article itself details an inspiring story about a young, single mom named "Melissa" who used the Online Cash Source program to make her fortune. Unfortunately, this story is completely fabricated. Melissa's hometown changes, thanks to the IP tracking script, as does her last name. She doesn't actually exist.
Note: "Melissa's" story suggests that there is such a thing as "overnight success." Overnight success does not exist. If you want to make money online, you will need to work hard. It's just like a regular job, but you can work in your pajamas. Check out my #1 recommendation for learning how to make money online.
The comments section, at the end of the fake article, is also completely FAKE. You can prove this yourself by trying to leave a comment. You'll find that you can not.
Within Online Cash Source's disclaimer, they state that they are not responsible for any site that links to them. Well, I call BS. I don't believe anybody would be affiliated with such a blatant scam. The disclaimer is their own clever way of disassociating themselves with the "news" sites, in the off chance that there are legal ramifications.
Registration Process
If you register with this program you will be charged $1.95 for a trial period. If you don't cancel in time, you will be charged an additional $29.90 (per month) which grants you access to your website's back office. Unfortunately, there is no training to go along with this back office, so it is useless for beginners.
When registering you will be asked to provide your phone number. They tell you that this is so one of their experts can call you for a consultation. They will call and tell you what they believe you need to do in order to make money online, which usually entails buying a $1,500 upsell (Real sneaky, huh?). I've read that some people have been scammed out of upwards of $10,000. They will continue to call you and try to sell you things. They may try to teach you some things, but their real goal is to get money out of you for as long as possible. They are very convincing, but trust me, you'll never have to invest this much money into your online business. Don't fall for it.
I beg you, do not give these people your phone number or your credit card number.
The Owners 
As often as these duplicates pop-up, I have yet to find out who is behind them. I recently read that they are owned by a company named Dynamix 7, but I was unable to confirm this. Dynamix 7 is also a scam and it does seem to fit the M.O. of these duplicate sites, but without concrete proof, I can't say they're related.
If you have any information on who owns these programs, leave it in a comment below. I want to get to the bottom of this!
The Final Word…
---

Online Cash Source is a blatant scam. I didn't even need to purchase the program to tell you that much. These duplicate scams are the worst of the worst in my opinion. They prey on beginners to the MMO (Make Money Online) world.
I realize that I didn't provide many details on the actual program. Truthfully, there really isn't a program to be found. It is ultimately just a front to take your money, but if you'd like to learn more you can check out one of my reviews of it's predecessors (I linked to them earlier in the review).
Don't Give up on Making Money Online!
Online Cash Source may be a scam, but you can still learn how to make money online. Check out the review I've written for a program called Wealthy Affiliate. Wealthy Affiliate is a great place for beginners to start out. It will teach you everything you need to know about making money online and it is completely free to start. Learn more here.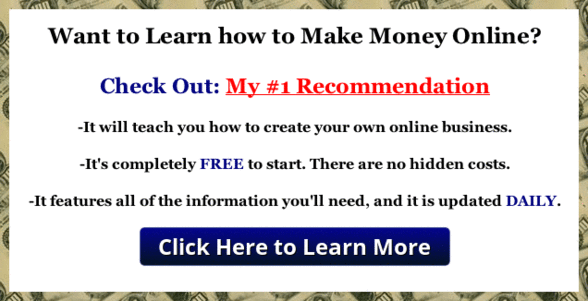 ---
Do you have any personal experience with Online Cash Source? Any questions or feedback? Leave it in a comment below! I love hearing from you guys!