Keywords can make or break your website. If you want to make it online, it is crucial that you know how to research profitable keywords that don't have a lot of competition.
Why is that?
Well, keywords are how people find your website! Not all keywords get searched as often as others. Some keywords have more competition. This tutorial is designed to teach you how to find the most profitable keywords for your niche. I will be showing you the very methods that I use to get visitors to my sites.
Lets dive right in….
What are Keywords? (A Thorough Explanation)
Think of all the times you've gone to a search engine (Google, Yahoo, Bing, etc.) and typed in something you were hoping to find. That's what a keyword is.
Best electronic cigarettes
Dog grooming tips
Why is the sky blue?
Treating teenage acne
Quiche recipe
How to perform keyword research
All of the above terms are examples of keywords. There are over 3 billion people actively using the Internet (as of July 2015) and searching for things. If you can get a keyword to rank well in the SERPs (Search Engine Result Pages), you will be able to direct some traffic to your website. More traffic = more money for you.
If you have an online business (as opposed to a "just for fun" blog), it is important to focus on:
Finding keywords that are relevant to your niche, as well as relevant to the post they are associated with. (Duh, right? It needs to be said!)
Finding profitable keywords.
Finding keywords that bring in a lot of traffic.
Finding keywords with low competition.
…and digging deeper still….
Finding Specific Keywords (with Room for Profit)
As I've previously stated, some keywords receive more traffic than others. "How to make money online" is searched for millions of times each month. Where as "How to perform keyword research" is not searched for nearly as much.
To make the most of your keywords, they need to be very specific as opposed to vague. The more narrow your keyword is, the better chances you have of profiting from it.
Take this example:
"Treating acne" is far too vague to be effective. Try this: "Treating acne for teenagers."
"Hiking gear" is too vague. Try: "Hiking gear for cold weather."
"Electronic Cigarettes" won't work. Try: "Electronic Cigarette atomizers."
Having specific keywords at play will result in targeted traffic. Targeted traffic is the demographic that your particular niche is designed to benefit. You will make more money by utilizing keywords that your ideal demographic is searching for. This all has to do with the customer life-cycle. People searching for "electronic cigarettes" may just be looking for information on the subject. Where as, people searching for "electronic cigarette atomizers" are likely looking to purchase said item.
…this brings me to my next point….
Long Tail Keywords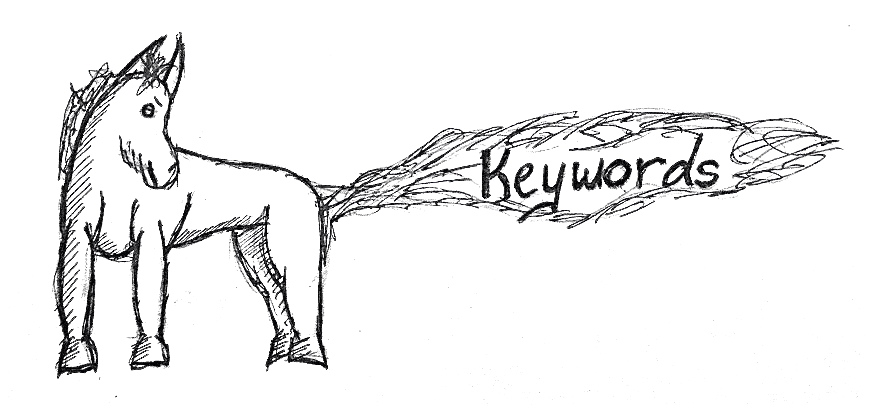 Long tail keywords are like the examples I've listed above. They target people that are further along in the customer life-cycle. Wouldn't it be great to rank for a keyword like "electronic cigarettes?"
Not really…
It seems like it would be wonderful to utilize keywords that receive 10,000 searches a day, but in actuality, search terms like this only account for 30% of all of the searches performed online. The other 70% of searches are part of what is referred to as the "long tail" of search. Long tail has billions of unique searches.
Long tail keywords convert better, as I've said. Here is another example:
Someone searching for "backpacks" is probably just browsing for a future date. Someone searching for "high sierra tactic backpack" is ready to buy.
In order to rank for long tail keywords, your site will need to have authority within your niche. The best way of acquiring authority is by ranking for "low hanging fruit" keywords. These are keywords with a lot of traffic and not a lot of competition.
So, lets talk about…
Finding "Low Hanging Fruit" Keywords
When you are first starting out and just beginning to establish yourself as an authority within your niche, it is important to utilize keywords that don't have a lot of competition. Utilizing keywords with low competition drastically improves your chances of ranking a keyword on page 1 of the SERPs (Search Engine Result Pages). Websites that rank on page 1 for a keyword, will receive over 90% of the traffic searching for that term. The more often you rank on page 1, the more authority your site will earn, and the easier it will be to rank for keywords with more competition.
Finding a Keyword's Competition:
Every keyword will have other pages competing for it. Websites, including your own, are competing for the same keywords. If the competition is too high, you're better off finding a new keyword (when you are first establishing your authority). How can you tell if a keyword has too much competition?
Try this…
Go to Google and type in your keyword, but put it in quotes. It is important to use quotes when you are looking for the exact competition. I will be using "treating teenage acne" in this example.
Once you've searched for your term, go to the last page of the results. This page shows you the exact number of competing websites in the upper left corner. You want to shoot for keywords with less than 300 QSR (Quoted Search Results). By doing this, you have a big chance of ranking on page 1 of the results.
As your business expands, and your authority grows, you are going to have to invest in a keyword tool. These tools will show you the amount of competition for a keyword, and they will also show you how many people are searching for the term. This information is crucial in determining if you can profit from a specific keyword.
My #1 recommendation, for an online education, offers a free keyword tool to it's users. Read my full review to learn more about that program. You will need to register with them in order to use the keyword tool, but doing so is free and you can utilize the other aspects of the program to learn even more about expanding your business.
The Final Word… 
Let us summarize what we've learned. The best keywords are the ones with high traffic and low competition. Utilizing these keywords will result in your website ranking on page 1 of the SERPs. With over 3 billion people searching the internet, this position in the SERPs will result in a lot more money for you and your business.
If you are just starting out in this industry, I suggest you find a program that can teach you everything there is to know about building your business. My #1 recommendation can do that and it can also connect you with fellow marketers (networking is a big help in this industry).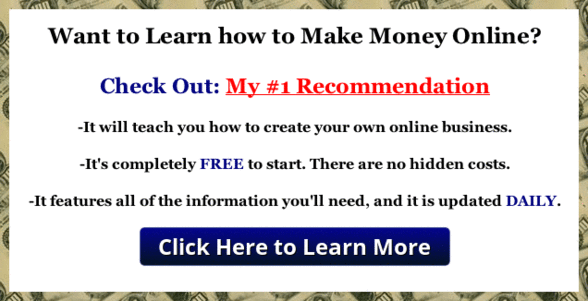 ---
Do you have any questions about performing keyword research? It can be difficult when you're a beginner but don't allow yourself to become confused when you can simply ask me a question in the comments below!