Name: Zukul
Website: http://www.zukul.com/
Price: $17.98/month (Beginner), $50/month (Intermediate), $250/month (Advanced)
Owners: Michael Bloom and Jeremy Rush
Zukul is a fairly new affiliate program that includes a lot of beneficial tools for Internet marketers. I have recently seen it being promoted heavily via social media. Does it live up to all of the hype? I decided to check it out for myself to find out!
Program Overview
---
Zukul was launched on September 1st, 2014. It's officially a year old, but that is a very young program in the world of Internet marketing. As such, it is bound to experience "growing pains." These are simply problems that arise as a program is being built out. As a website matures these problems are rectified resulting in a smoother running program. The beautiful thing about Zukul, is the fact that the owners really do listen to their member's concerns. As members identify problems they are fixed in a satisfactory way. The result of this is a program by the people and for the people.
This positivity is evident across the platform. The owners are active on the site and express a genuine interest in helping their members succeed online. I review a lot of MMOs (Make Money Online programs) and it is very rare to see program owners this actively involved. Having said all of that, let's get down to business.
What can Zukul do for you?
This program is designed to teach you the ins and outs of affiliate marketing. You can use what they teach you to promote ANY product that you want to. However, to make money directly from Zukul, you will have to promote the program to other people (more on this later). When you sign-up you have three different membership options to choose from.
Membership Levels and Prices

Beginner Level ($17.98 per month) – This level is intended for people who are completely new to the world of online marketing. It includes the following tools:
Capture Pages
AutoResponder
Social Sniper
Intermediate Level ($50 per month) – This level is intended for folks with a little more experience and in my opinion it's the best deal. There is not enough provided at the beginner level and the advanced level is far too expensive. Goldilocks would deem this level just right. It includes the following tools:
Banner Creator
Facebook Ninja Pro
Social Sniper
Url Shortener and Link Tracker
Blogging System
AutoResponder
Landing Page Creator
Advanced Level ($250 per month) – This level is for people who have extensive experience in Internet marketing. It's clearly for the members that are looking to get into the compensation matrix. It includes the following tools:
Solo Ad
Video Submission
Jukebox Training
Blogging System
Banner Creator
Capture Pages
Url Shortener and Link Tracker
YouTube Buddy
Social Sniper
Videoscribe Suite
Tools
The tools that are included within the Zukul memberships are also available for retail sales. This is pretty common with MLMs (Multi Level Marketing). If there was nothing available for sale it would be evident that people were only buying into it to secure their spot in the compensation matrix, and this would make it look like a pyramid scheme. The majority of these tools can be found elsewhere (for free in some cases) but there are some nifty ones in the bunch.
Zukul's Social Sniper Pro – This tool allows you to automatically post across all of your social media platforms. It automates the process for you. Of course, this is only effective if you have a lot of followers on your social media profiles. You can promote anything you want using this tool. The drawback to this tool? Scammers are going to love it.
Zukul's Facebook Ninja Pro – This tool automates the process of posting to individual Facebook groups. I like this. I often promote my content via Facebook groups. I don't post my content to my own timeline because my friends and family don't need the various content that I'm posting. Again, scammers will love this tool unfortunately.
I wanted to mention that while Zukul provides it's very own blogging platform to it's members, I do not recommend using this. If you are posting content that you create on a blog like this, you actually relinquish your ownership of the content. It is much better to build your own WordPress website. This way you retain ownership of everything you create, and you can still utilize the tools within Zukul.
The Compensation Plan 
Zukul is a MLM company. As such, affiliates of this site are entered into a compensation matrix. Zukul pays out 3 levels deep and an infinity wide. This means that you will be paid commissions on the people that you refer, the people that THEY refer, and the people that your referral's referrals refer. Wow! That was a mouthful.
You will be paid for the package that you buy into. So if you only pay for the beginners package, you will only receive commission on that package. This is why people buy into the most expensive package. Now, with MLMs it is very common for people to only buy into them to secure their spot in this matrix and make money off of their referrals efforts. That is called a pyramid scheme. Fortunately, Zukul does have some quality tools available for retail sale (you can also earn commission on these tools alone). Since they do have retail "merchandise" and it is technically possible for a member of a downline to make more than their upline, I am not going to call Zukul a pyramid scheme.
PayPal does not necessarily share my view. PayPal does not work with Zukul, and this suggests that they don't trust the compensation structure. You've been warned.
You can apply what Zukul teaches you to any niche market that you want to promote, but the only way to make money directly through Zukul is by promoting it to others. Most people will become members solely for their spot in the compensation matrix.
Pros and Cons
---
Pros:
The owners are active within the community.
The community is small, as of yet, but it shows promise as being very supportive and a great opportunity to network.
Weekly "Hangouts" (webinars).
Cons:
The company does not offer PayPal as a payment option. This is likely due to their compensation structure. PayPal does not trust anything resembling a pyramid scheme (rightfully so). This is a big red flag, as it is illegal to promote a pyramid scheme.
It's still new and bound to experience more growing pains and snafus.
The Final Word…
---

Zukul seems to be a legitimate opportunity to make money online. It's still young and as such, it will continue to experience growing pains. If you are willing to grow along side it and put in the work, it can pay off for you. The tools are great and even though you can find all of these tools elsewhere (for free in some cases), it is nice to have them lumped together in one location. While the compensation plan resembles a pyramid scheme, it is technically possible for the lower rungs of the matrix to make more money than the upper rungs. The bottom-line is Zukul is not out to scam people out of their money, as far as I can tell. It's intention is to help people learn how to make money online.
If you aren't patient enough to put up with the occasional problems that arise in a program that is still young, check out my #1 recommendation. It's a program that has been around for a decade, and it has produced a lot of successful members. The best part is, it is completely free to get started and determine if it is the right program for your individual needs.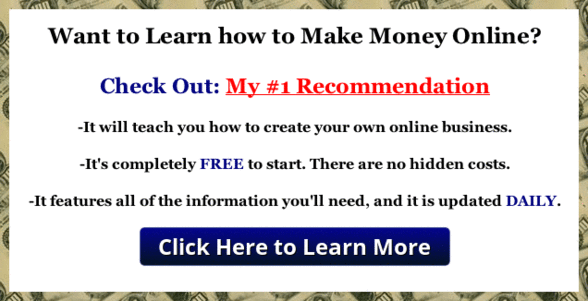 ---
Do you have any personal experience with Zukul? Any questions or feedback regarding the program? Leave it in a comment below and I will update this post to reflect it.