Name: Paid Survey Authority
Website: http://www.paidsurveyauthority.com/
Price: $97, discounted to $37, discounted to $27 (+ upsells)
Owners: Michelle McAllister
Paid Survey Authority (PSA) is another survey site that promises riches to it's members. Unlike most survey sites, it charges it's members for the right to view available surveys. In my mind, survey sites should always be free to use. What makes this program worth investing money into? I decided to buy into it to find out for myself. This Paid Survey Authority review is the result of my findings. Read on!
To Begin With…
---
I'm not shy about expressing my views regarding paid survey sites.
I hate them.
I find that the pay does not justify the time investment. A lot of these survey sites claim something along the lines of: In just 15 minutes you can make $5! 
Does that look familiar?
Well, the truth is surveys generally take longer than 15 minutes (because you'll have to complete a non-paid qualification survey first) and you'll usually only get points that can be exchanged for online "gifts" such as gift cards. When they actually do pay money, it's more in the area of a couple of bucks per successfully completed survey.
Qualifying for surveys can be difficult. The legitimate surveys put out by big corporations are targeting specific demographics. You only have to answer one question "incorrectly" in order to disqualify yourself from taking the paid survey. This will eat up your time.
You'll be lucky to make $5 in two hours. Unfortunately, most survey sites have a minimum payout amount. Meaning you will have to put in even more time before you can collect a measly paycheck. 
I know that I sound bitter but that's because I make money online through a process called affiliate marketing. I've built my own online business and make a full-time income from it. Before I became successful, I fell for a lot of programs that promised riches and delivered pocket change. This resulted in me losing quite a bit of money to scam artists.
This brings me back to Paid Survey Authority…
Program Overview
---

This is the portion of my review where I break down what a program will teach you and why it is or isn't worth an investment. However, with survey sites there isn't much to explain. All survey sites operate similarly. You are provided with a panel of surveys that you can attempt to qualify for. PSA is no different, except for one little detail….
PSA charges for the right to view these surveys. 
It will cost you $97 dollars to register with PSA, but if you refresh the page or try to exit you will be greeted by this discount:
No legitimate survey company should charge you money. In fact, all of the surveys that are available at PSA can be found for FREE elsewhere.
The Member's Area
If you do actually pay for this "program" you will receive access to the member's area wherein you will watch a short video that encourages you to sign-up with PSA's partners. This is supposedly to increase your chances of receiving surveys and therefore make more money. However, most of PSA's "partners" are other survey sites like Swagbucks.
Swagbucks does not pay money for taking surveys. Instead, it rewards points that can be exchanged for gifts. Already PSA has lied to you by claiming you should sign-up with their "partners" to increase your chances of making money. The truth is Swagbucks has an affiliate program. This suggests to me that when you sign-up for it through PSA, they are awarded commission for the referral.
I was able to prove this when I went to the section of the member's area named "10k per month." This section contains even more links to products that Michelle claims can help you make even more money. When you position your cursor above these links, you can clearly see that they are affiliate links. Michelle makes even more money and has yet to provide you with anything. However, to the unexperienced it seems like she is providing things and I find that to be incredibly sleazy.
Michelle is taking advantage of beginners, or is she?
Where in the World is Michelle McAllister?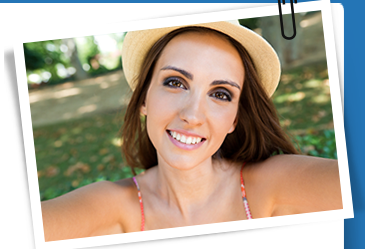 PSA claims that the woman pictured above is Michelle McAllister. Programs sell better when they are attached to a name/face. People enjoy learning from "gurus" and there are times that companies take advantage of this knowledge by completely making a person up.
Where is Michelle McAllister? Nowhere.
Michelle McAllister is not a real person. The picture above can be found for sale at stock photography sites. I've also seen it attached to other MMO (Make Money Online) programs. This suggests to me that the company behind PSA is also behind some other scams.
This begs the question: Is the company behind PSA interested in helping you to make money online? or do they just want to make even more money for themselves?
The Final Word…
---

Paid Survey Authority is a scam. I knew this as soon as I saw that they charged. Survey sites should always be free so don't throw your money away on this one.
Beyond that, the marketing tactics (like phony checks with excessive amounts that you will not earn taking surveys) are deceitful and prey on people who are unfamiliar with the process of making money online.
PSA is a ClickBank product. That means people can affiliate themselves with it and earn commission on sales that they refer. This is why you may have seen it promoted extensively via social media. Unfortunately, this has resulted in artificial demand for the product. This makes it seem legitimate, but trust me it is a scam.
Like I said earlier in my review, I hate survey sites. They do not pay enough for the effort. However, if you are only looking for some extra spending money they can work for you. Never pay for right to participate in surveys.
If you would like to make money in the same way that I do, check out the review for my #1 recommendation. It is a program that will teach you everything you need to know about building your own online business. The best part? It is completely free to sign-up.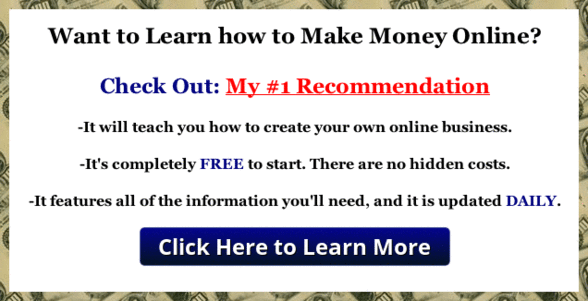 ---
Do you have any personal experience with PSA or other paid survey sites? I want to hear from YOU! Leave all questions and feedback in a comment below!