Name: PrizeRebel
Website: http://www.prizerebel.com
Price: FREE to join 
PrizeRebel is an online survey site that rewards it's members with points that they can redeem in a number of ways. I'm not the biggest fan of survey sites, I feel that they require too much time for too little pay. Is this program worth your time? This PrizeRebel review answers that question and much more! Read on!
To Begin With…
---
I don't believe most survey sites are worth the amount of time you have to put into them. I make money online in a different way, and it pays me a full-time income. Survey sites, or Reward Sites, pay significantly less than minimum wage. If you are looking to make a little extra spending money, than survey sites are a great way to go about this. Just note, they won't replace the income from your regular job.
To maximize your earnings from survey sites, you should register with multiple programs. Survey sites do run out of available surveys, so registering with multiple sites will allow you to constantly complete surveys.
You should create an email address specifically for registering with these programs. You will receive a lot of emails for available surveys, as well as occasional spam emails. Do not use your personal email address.
Having said all of that, lets talk about PrizeRebel!
Program Overview
---
First off, PrizeRebel is a great looking site. Most survey sites are pretty plain, it's nice to see so much work put into the aesthetics. It goes to show that they care about professionalism. Beyond aesthetics, the site is very easy to navigate. I particularly liked the progress bar, which makes it easier for you to see how close you are to your payout of choice.
Before we discuss the payout options, lets talk about the type of work available….
Methods for Making Money with PrizeRebel
Most reward sites have other ways to make money, beyond just taking surveys. PrizeRebel is no exception.
1.) Surveys: While there are surveys available to take, I do not recommend utilizing this program for it's surveys because the surveys do not pay as well as some other methods. To participate in surveys, you will need to qualify. This generally requires that you complete a qualification survey. Qualification surveys can take just as long as the actual surveys, and you are not compensated for them.

2.) Offers: This is the method that works best with PrizeRebel. There are paid offers and free offers available. These offers are generally CPAs (Cost Per Acquisition/Action). You'd recognize a CPA when you saw one. For example:
Sign-up for a free week of Netflix! 
Completing these trial offers can be risky. Most of them will require you to provide a credit card number. Generally, there will be a free trial period, but you have to be careful to cancel before the trial expires and your credit card is charged. Make sure to keep track of when trials end to avoid any unwanted charges.
Occasionally you will have to pay for one of these offers. It can still be worth it if the amount of points (more on points later) exceeds the amount of money you put in to the offer. If an offer will net you 1800 points (around $16) and it only costs you $5, than go for it because you will turn a profit.
3.) Watching Videos: This method doesn't provide many points. If you have a lot of time on your hands and are feeling less than motivated to work, then go for it!
These three methods for earning points are pretty standard for survey sites. However, PrizeRebel also offers other ways to earn points. Like, playing games or completing tasks provided by CrowdFlower. Neither one of these methods offers many points, but I appreciate the diversity.
Points and Cashing Out
Participating in any of the methods mentioned above will earn you points. These points can be cashed out in a number of different ways.
Directly through PayPal (110 points = $1)
Amazon Gift Cards (of varying value)
Perhaps the greatest thing about PrizeRebel is it's cash-out threshold. Most survey sites require a minimum of $20 before you can cash-out. The minimum at PrizeRebel is $5. This is great if you are doing this for extra pocket change!
Restrictions
PrizeRebel is completely free to join, but there are some restrictions.
While your geographic location is of no consequence, you can only participate in surveys from your own country.
You must be at least 13 years old to participate. If you are younger than 18, you will need the consent of your guardian.
The Final Word…
---

Is PrizeRebel a scam? No, you can make money with this program. However, it requires a lot of time and you won't be breaking the bank with the amount of money you earn. The "work" itself is easy, but the amount of time it takes is a deal breaker for me. Having said that, PrizeRebel is definitely one of the better reward sites I've come across.
If you are interested in making a full-time income online, survey sites are not the way to go. I recommend learning how to make money online with affiliate marketing. This is the method that I use and THIS is the program that taught me everything I know.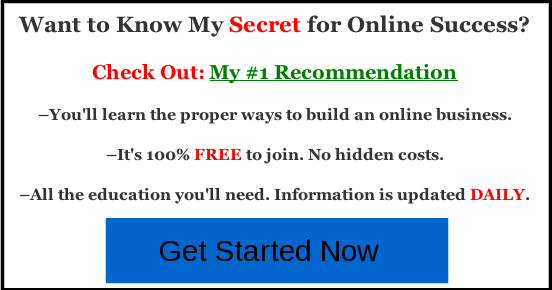 ---
Do you have any personal experience with PrizeRebel? Any questions or feedback? Leave it in a comment below! I love hearing from you guys!