Name: My Amazing Life
Website: http://www.myamazinglife.org
Price: $24.95 per month
Owners: Thomas Sullivan
My Amazing Life (MAL) is a network marketing program that will officially launch on July 12th of this year (It was originally set to be released on July 1st). It is clear that this is an MLM (Multi Level Marketing) program, but is it a pyramid scheme? This My Amazing Life review answers that question and more! Read on!
To Begin With…
---
There is a lot of pre-launch buzz surrounding MAL. I believe this buzz can be attributed to the owner, Thomas Sullivan, and his advertising efforts.
Thomas Sullivan is a well known Internet Marketer, and he has had a lot of success within the industry. I think it's important for consumers, and people writing reviews, to look at the past performances of product owners. Sullivan has previously been associated with Armchair Millionaire, ProfitAdz, PowerOf3, and many other programs.
In my opinion, both PowerOf3 and ProfitAdz were pyramid schemes. In fact, ProfitAdz (which was a combination of a Ponzi and a pyramid scheme) collapsed shortly after it launched. The fact that it collapsed seems to prove that it was a pyramid scheme.
Pyramids are reliant on the constant recruitment of more people. When recruitment slows down, people at the bottom of the pyramid quit. When the bottom layer quits, the members of their uplines will begin to quit because they are no longer receiving commission from their downline's efforts (and they can't recruit anymore). It's a chain reaction that leads to the pyramids collapse.
Clearly, Thomas Sullivan has been associated with some SCHEMES in the past. Is My Amazing Life any better? Lets talk about… 
The Products
Most of the time you can spot a pyramid scheme, from a traditional MLM, by looking at the products. Traditional MLMs focus on their products, where as a pyramid scheme puts 90% of it's emphasis on recruitment.
While MAL does offer products for retail sale, it's clear that people aren't going to buy into this program for the products. People will join to secure their own matrix and collect commissions from their downlines.
My Amazing Life's products are life enrichment products, hence the name: "My Amazing Life." By having these retail products available, they appear legitimate in the eyes of the law.
Fiscal Success: This product will cost you $5.99 (it is also included in the monthly membership, saving you the $5.99 if you're a member). This is their program for teaching you how to make money online.
Essential Oils: $5.99 or it's included in the monthly membership.
Life Success: This product is only available when you become a member. It's a weekly course designed to teach you how to be more tranquil and less stressed. I'm not sure what this one entails. I'm guessing inspirational quotes and sitar music.
Online Marketing: This one is only available to members. You'll get 1,000 points that you can use to promote any business that you are a part of.
Clearly, the only people who are going to buy these products are the marketers looking to sell them to other marketers. It's all about that compensation matrix.
MAL exhibits some signs of being a pyramid scheme. However, the compensation plan changed my mind. Take a look….
The Compensation Plan  

MAL operates with a 2-up compensation plan. This means the commission from the first two people, that you recruit, will go to your upline (The person who referred you. If nobody referred you, your pass-ups will go to MAL admin). From the 3rd sale forward, you will collect $20 commission (monthly recurring) on each sale.
The members that you recruit (after the first two) will have to pass their first two sales up to you. The pass-ups you receive will also have to pass-up their first two sales to you.
This is a very alluring compensation plan. I can't deny that. You can make money quickly, with minimal effort, if you know what you're doing. The reason this compensation plan stops me from calling MAL a pyramid scheme, is the fact that members of a downline can make MORE money than the people above them.
This isn't a traditional matrix shape. It only goes down two levels, but the second level is infinite. You will collect recurring commissions (of $20) for each person you recruit. However, you will not receive matching compensation for the sales that your downline makes.
So, it's not really a pyramid, but it's pretty close. 
The Final Word…
---

I would love to call My Amazing Life a scam, but I can't. The fact is, you can make money with them! However, this program is not for beginners to Internet Marketing. You have to know how to promote products before you join, because the training isn't going to teach you much. If you're lucky, a member of your upline will teach you how to market the program to others.
This is a borderline pyramid scheme. As such, I don't believe it will last long. Once recruitment dries up, people will stop paying their $24.95 membership fee, which will result in the people above them canceling their own memberships, and eventually the whole program will collapse. Thomas Sullivan has already shown that he is comfortable walking away from one toppled pyramid, only to build another. You better believe he is enjoying sitting at the top.
This is not a sustainable source of income. If you want to learn how to make money online without joining a team, or promoting a pyramid (after all, it is illegal to promote a pyramid), then look no further than my #1 recommendation. It is a "try before you buy" program, meaning you can participate in it for FREE and decide if it's right for you! They will teach you everything you need to know about building your own online business.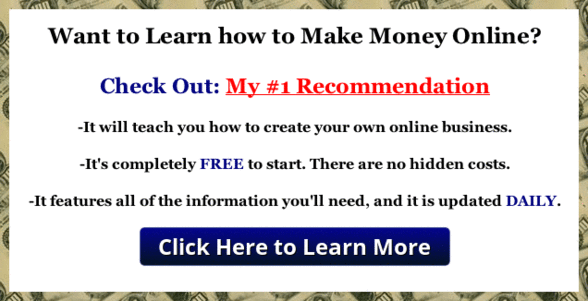 ---
My Amazing Life hasn't officially launched yet, but I'd love to hear from you guys once it has! Feel free to ask me any questions you may have about the program!