Legit Writing Jobs Review – Legitimate or Scam?
Name: Legit Writing Jobs
Website: http://www.legitwritingjobs.com
Price: $4.95 for 3-day trial, $17.95 per month, $77 per month (unadvertised fee)
In my Legit Writing Jobs (LWJ) review I will highlight the cons of the program. LWJ is a content-mill that you have to subscribe to in order to see job listings. Traditionally, you do not have to pay in order to receive work from content-mills. Does that mean Legit Writing Jobs is just a scam? Read on!
Program Overview
---
Legit Writing Jobs is a content-mill meant to appeal to newbies in content writing. Content-mills are appealing to writers because they tell you that you can make big bucks with zero experience.
A Little History…
Personally, I have a soft spot for content-mills. The first money I ever made online, albeit not a lot, was generated through writing content for the mills. I was selling my self short by doing this. Now, the articles I write pay me continuous passive income as opposed to $5 for an article.
I generate this passive income through affiliate marketing. Basically, I'm writing the same content that I use to. Instead of writing it for someone else, I'm writing it for myself. I pay myself much more handsomely than the content-mills ever did.
Having said that, you can earn a lot of extra cash writing for content-mills. You would be incredibly lucky to generate a full-time income from doing this, but take it for what it is.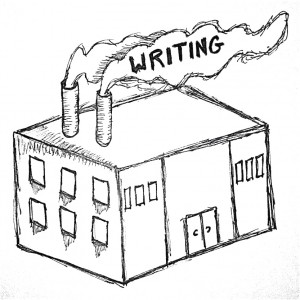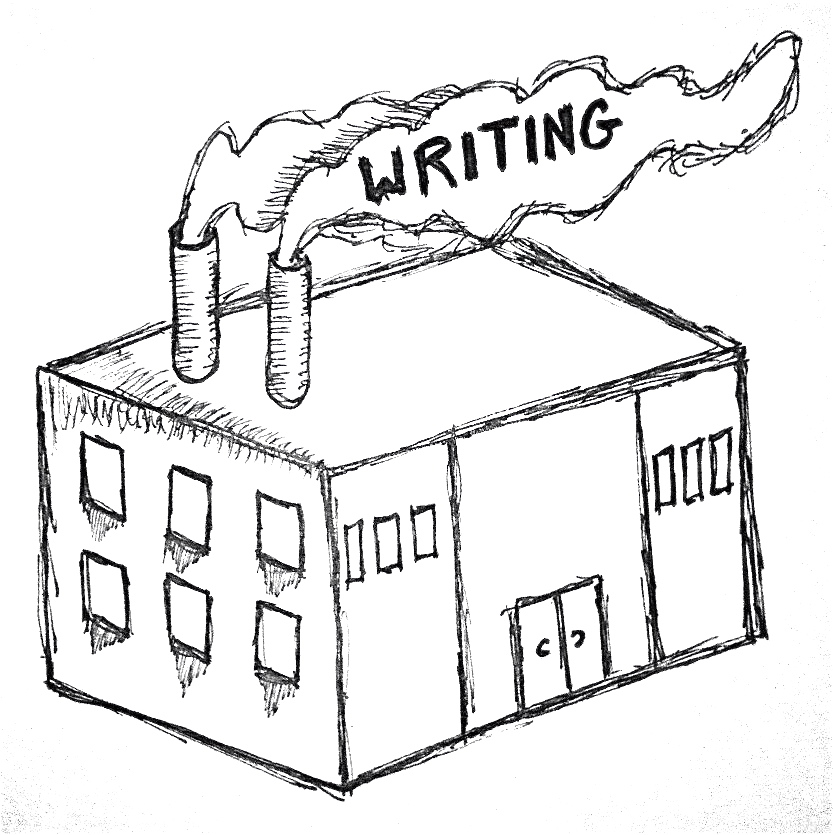 More on Writing Content and Content-Mills
When I was writing for the mills, I never had to pay for my membership. This is a disturbing new trend that is popping up.
Legit Writing Jobs is one of these paid membership sites. Given that there are so many avenues for writing that will not charge you, I recommend you avoid sites that do.
What Does LWJ's Membership Fee Grant You?
After you pay your fee, you will receive access to a job board. This job board pulls freelance job postings from all around the web.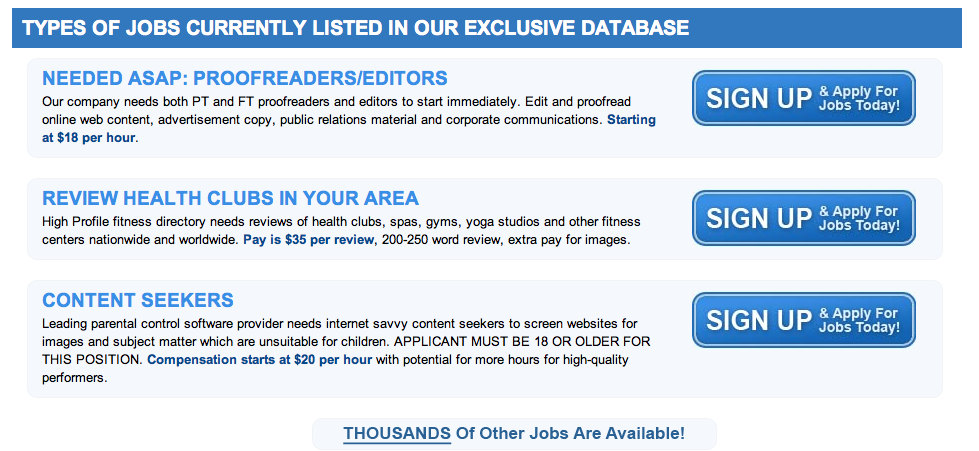 What LWJ isn't telling you, is that you can find all of these job postings yourself for FREE. You're paying close to $100 for something you can do for free, with a little research.
False Claims:
The people that post freelance jobs are generally website owners looking for blog writers, editors, or proofreaders. They have small budgets and aren't willing to pay a large sum to a freelancer who isn't established.
LWJ tells you that LARGE companies will hire you. Sadly, this is just not the case when you are starting out. You will not make great money.
There is A LOT of competition within the freelance writing world. So website owners can afford to be very picky in terms of who they are willing to hire. If you want to be successful you'll need to collect experience and build your reputation.
The Price (Not Quite Black and White)
It will cost you $4.95 for a 3-day trial and $17.95 per month thereafter. Seems simple enough, but when I took a look at the terms of service page I found a little surprise.
In there terms of service they state that if you do not cancel your membership you will be charged a $77 monthly fee. Are you kidding me? This information was hidden.
Cons
---
The monthly fee is actually closer to $95 than $17.95.
You can locate all of the job postings for free elsewhere.
The website is not maintained with any level of frequency.
False advertising, and hidden fees.
The Final Word…
---

I urge you not to waste your time and money on this program. If you have read any of my other program reviews, you will know that I normally list "Pros and Cons." There were no pros to be found with LWJ, because it is a completely unnecessary program. You can find all the jobs listed here for free on online job boards.
The freelance writing industry is extremely competitive. If you are just starting out, it will take you a lot of time and work before you'll start seeing consistent jobs. Even then, you will not be earning a tremendous amount of money.
Stop Writing for Others and Start Creating Content for Yourself!
You may earn $5 for an article, but the person you're writing for will generate income for awhile to come! All based on YOUR work. Stop getting the raw end of the deal!
By building your own website and posting your writing there, you will retain all of the income that your content generates. If you are interested in pursuing a career in affiliate marketing and earning passive income, check out:
Wealthy Affiliate My #1 Recommendation!
---
Do you have any questions or feedback regarding Legit Writing Jobs? Any personal experience? Leave it in a comment below!