My Instant Payday Network Review
Name: Instant Payday Network
Website: http://www.instantpaydaynetwork.com
Price: Free to start, then CPA offers + upsells
Owners: Jeff Buchanan
This is a completely honest review of Instant Payday Network. The Internet is riddled with positive reviews of the system. This is because people are earning commission from promoting it and as a result, the product has built artificial demand.
This is not one of those reviews promoting the program. In fact, I do not think you should waste your time with it. Read this entire review before you make your mind up about the program.
Product Overview
---
Before you can join IPDN, you will have to join Double MyCashFreebies and Express MyCashFreebies. Both of these are sites that promote different CPA (Cost Per Action/Acquisition) offers from fortune 500 companies.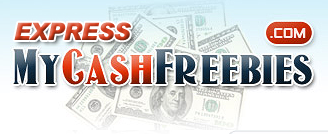 What Are CPA Offers?
You know CPA offers when you see them. These are the kinds of offers that we will normally navigate away from. Here are some examples of what CPA offers look like:
Create a free trial at a place like Hulu or freecreditreport.com.
Get approved for a credit card when you sign up.
Sign up for a subscription to a magazine.
If you have ever used a program like Swagbucks, you will certainly recognize CPA offers. You will also be aware of the fact that you'll have to give your credit card information to the vast majority of the offers. If you remember to cancel before the free trial period is over, your credit card will not be charged. Otherwise, you will be charged for membership when the trial ends.
After you register at Double MyCashFreebies and Express MyCashFreebies, you will be given a referral code. This code can be utilized in Step 3 of the Instant Payday Network system in order to use it for free.
Before you are 100% approved for IPDN you will have to complete 1 credit at both MyCashFreebies and Double MyCashFreebies. To receive these credits you will have to, you guessed it, complete some CPA offers. Each CPA offer is worth from 1/10th to 1 full credit.
What Does the Instant Payday Network Give You?
After you have completed all of the prerequisites and been granted full access to IPDN. You will receive:
A capture page.
An email marketing campaign.
You are taught marketing strategies for spamming your capture page around the web.
Jeff Buchanan, the owner, calls this a "turnkey" system that will give you consistent income online. However, in order to get payed for your referrals, you will have to complete the CPAs and your referrals will have to complete them as well.
How do You Make Money With IPDN?
First, you have to complete your 2 total credits worth of CPA offers. You will then receive payment each time you refer someone from your capture page. You will receive $20 per referral from MyCashFreebies and $30 from Double MyCashFreebies.
Jeff then goes on to encourage you to join the Empower Network, where you will be pressured into spending thousands of dollars in order to make "real" money. Let me warn you, Empower Network is one of the biggest scams that I've ever seen online.
My Warning:
Instant Payday Network is just Jeff Buchanan's hidden referral link. By following his link to MyCashFreebies and Double MyCashFreebies, you are giving him referral credit. He forces you to complete the CPA offers in order to receive free access to IPDN, because you have to complete these offers before he gets paid.
He encourages you to join Empower Network (EN), an affiliate marketing program, for the same reason. He must be an affiliate of EN. When you join EN, after following his link, he will get paid.
Instant Payday Network is a pyramid scheme with Jeff Buchanan at the top. The person at the top of the pyramid is the only one who benefits.
You can cut out the middle man, IPDN, and promote MyCashFreebies yourself. You will be just as successful as you would have been, which is to say: not very successful at all. Like I said earlier, usually people navigate away from CPA offers.
Pros and Cons
---
Pros:
The initial three parts of the program are free.
You can make a little money without a lot of effort.
Cons:
False claims of success. (A beginner will never make $4,000 a day for only 10 hours of work a week.)
When signing up for the offers you will be giving away your personal information. (This will lead to a lot of spam down the road.)
The CPA offers will require that you give your credit card information. (If you forget to cancel, you will be charged.)
This site is a gateway to joining the Empower Network. (A tremendous scam and one that you will have to pay for.)
The Final Word…
---

Instant Payday Network is a scam. It is just a bridge page that leads to other sites. This is just Jeff Buchanan's sleazy way of getting his own referral and affiliate links clicked on. He promises riches but doesn't give you any information that you can't find for free online. IPDN is a complete waste of time.
You may be thinking: it's free, why are you reacting so strongly? You have to understand that completing CPA offers is extremely risky. If you do not cancel soon enough, your credit card will be charged. I am also highly against the Empower Network.
Instant Payday Network is not worth joining!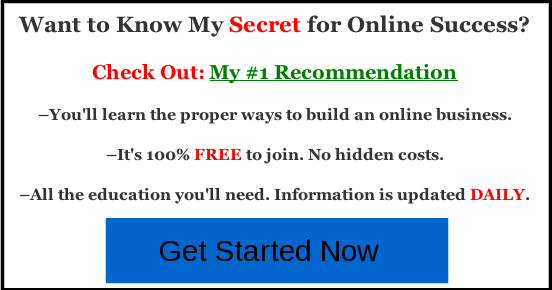 ---
Do you have any personal experience with Instant Payday Network that you would like to share? I'd love to hear it! Leave it in a comment below!