Name: Covert Cash Conspiracy
Owner: Matt Benwell
Price: $17 ($12 if you try to click out)
Covert Cash Conspiracy is a program designed to teach affiliate marketing to beginners. What separates it from the other programs? Read the full review to find out!
Program Overview
---
Summary of the Sales Pitch
Covert Cash Conspiracy (CCC) is a program by Matt Benwell. Matt is an internet millionaire from England. He has a lot of faith in his system and he even provides a picture of his own bank account as testament to it's effectiveness.
Evidently, this system can generate $100,000+ a month. There is even a claim that you can "quit your day job by this time next week."
This is an incredibly irresponsible claim and you should not take it seriously. Building a business online takes a lot of time and commitment. You will never be able to generate full-time income in just a week. 
Essentially, this is a sales page for people whose hands are quicker than their eyes. This page is designed to sell you on the dream of making big bucks from the comfort of your own home without actually telling you what it takes to make that dream a reality. The goal is for consumers to be sold on the idea and buy into the program without performing their due diligence.
How I See It:
I find it rather irritating that Matt Benwell claims to despise gurus and their tactics, but then he goes on to utilize classic guru marketing techniques.
He IS a guru!
He shows you a picture of his bank statement that is supposed to make you so giddy with excitement that you immediately buy his product. He doesn't stop there. The entire sales page is just meant to trick you into buying the program.
Unfortunately, there isn't a lot of information on what the program actually entails. You will have to buy it to find out (or read this review and skip the whole thing).
In my opinion the entire sales page is just false information. You will never make $20,000 in just 7 days.
Do not let CCC get your hopes up.
If you try to close the screen from the sales page you will be greeted by this message:
Discounting upon attempted click out is a common technique with scams. A good program will always sell itself.
Although a good program will actually tell you what it entails before you buy it. 
When a program is so desperate for sales that it offers you a discount when you try to leave, it clearly isn't a good program. It's like dating, nobody is attracted to desperation.
What Does $17 Buy You?
The short answer: an ebook, videos, and presentations that are meant to teach you tips to rank better with the search engines.
This information is geared towards beginners but it is so basic that it really isn't worth the money. The 14-chapter ebook really just teaches you how to create and operate a website, but not very well. All of the information can be found elsewhere for free.
This is more of a product than a program. So there is a risk that the information can become outdated. I've read reviews that said CCC updates there information regularly. This would be fantastic but I found some outdated information.
Some of the traffic generating strategies, like excessive link building, can be detrimental to your site (thanks to Google's latest algorithm update). There is also a chapter on PPC (Pay Per Click) that suggests using PPC to test the demand for a market. Without a fundamental understanding of keywords and niche research, a PPC campaign could lose you hundreds of dollars.
A beginner would not be able to identify this outdated information. So it is impossible for me to recommend Covert Cash Conspiracy.
Upsells:
Matt Benwell claims to hate gurus, but he utilizes upsells to try to make more money. This is a common tactic of gurus.
Six Figure Success Club – $37
Access to Covert Coaching Video – $19
1 on 1 Covert Coaching (Space Limited!) – $57
It is a common tactic of these programs to tell you that there is limited space available. The end goal is to get you to sign up quickly "before space runs out." DON'T FALL FOR THIS!
Upsells are one of the biggest indications of a scam.
Pros and Cons
---
Pros:
Basic information all in one place.
Cons:
False information. (You will never make such a large amount of money in such a short amount of time)
Outdated information.
Shady marketing tactics.
The information itself just isn't worth the price. (You can find it all for free)
The Final Word…
---

Covert Cash Conspiracy is a scam. Yes it does provide some legitimate information, but it is my opinion that this information will not get you very far. Personally I believe the entire program is just a conspiracy to make Matt's wallet thicker.
Can you make money with Covert Cash Conspiracy?
Probably. But…
The person who makes the most money from this system is Matt Benwell, because he is taking advantage of beginners. His claim that you will be able to quit your day job in a week is absolutely ridiculous.
When I started with online marketing I didn't have a day job, but I did have a large amount of savings which allowed me to dedicate myself fully to creating an online business. It took me 4 month of full-time work before I was generating enough passive income to live off of. I would have given up after a week if I had chosen Covert Cash Conspiracy as my learning base. The product simply does not provide enough to it's members.
The program that worked for me in the beginning continues to work for me now. It is a program that allowed me to take my passions and turn them into full-time monthly income. Click here to learn more about the program that I use.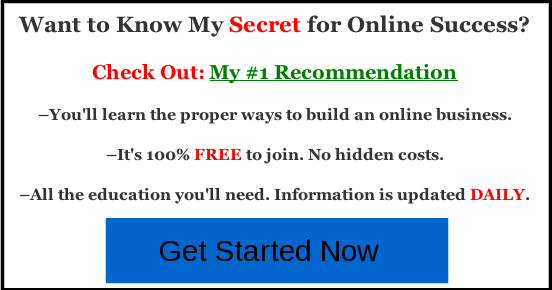 ---
Do you have any personal experience with Covert Cash Conspiracy? Any questions or feedback? Leave it in a comment below!