This article will point you in the direction of the best affiliate programs to partner with if you are just starting out in the industry.
If you navigated to Pajamas and Tie hoping to learn more about Affiliate Marketing, you can click here for my previous post on the subject.
---
There are tons of blog owners searching for the best affiliate networks for establishing a full-time income online. Evaluating different affiliate marketing programs can be a challenging task for beginners. Use this article as a way of determining the best starting point for you.
If all of this information is going over your head, you need to ask yourself if you need further clarification provided by an affiliate marketing system. What is the difference between an affiliate marketing network and system? I'm glad you asked!
The Difference Between Affiliate Marketing Networks and Systems:
The simple answer to this is: "networks" will pay you and "systems" will teach you. This post is regarding affiliate marketing networks, you will find a list of the best ones further on in the review.
Affiliate marketing systems can be a great place for beginners to start. They provide you with tools for building your own website, creating sales funnels/pages, and lead capture pages. The most important thing that they provide is the education required to implement all of this successfully.
A lot of these educational resources operate on a MLM (Multi Level Marketing) platform. This means you can become an affiliate with them and collect commission when somebody signs up for the system through you. With some of the better programs you can earn full-time income simply by promoting the program itself.
I recommend this route for complete beginners, because it will allow you to learn about Affiliate Marketing while you earn money. On Pajamas and Tie, I review these types of programs in order to determine which ones can make you money and which ones are scams.
If you are interested in an affiliate marketing education from one of these systems, feel free to sift through my old reviews to find the right program for you. I encourage you to check out my #1 recommendation for an affiliate marketing education.
---
 What are the Best Affiliate Marketing Networks?
1. ClickBank 
ClickBank is the best place to start for a beginner. They have a large amount of educational resources and support. This will aid you in building your website and establishing traffic.
The biggest difference between ClickBank and other programs, is the fact that ClickBank acts as a distributor for it's products. The majority of affiliate programs act as a middlemen between yourself and the company that you are advertising for. Because ClickBank is it's own distributor, you will not have to rely on the coordination of multiple agencies in order to get paid. That's a big plus!
ClickBank specializes in downloadable information products, like ebooks. The majority of web traffic is composed of people looking for information. This means that there is a high potential for sales when you are promoting said information. When you are promoting digital goods you will often receive more commission. The vendors have more money to put into advertising because they do not have to cover cost of inventory.
Another reason that ClickBank is great for beginners, is the fact that they do not require you to have a website in order to sign up. A lot of affiliate programs do require this, for good reason. You can't be an affiliate marketer without a website. If you do not yet have one, you can build a website here.
Be Warned!
ClickBank allows it's users to offer their own products up for sale. If they have enough of their own material, they can create a sales package. This means there is a lot of crummy products on ClickBank. Some of the information is useless. You have to be very careful about what information products you are promoting. You do not want to promote a bad product to your website visitors, or you will lose traffic/customers.
2. ShareASale

ShareASale is one of the friendlier places to work with, because they are people-oriented as opposed to number-oriented. Affiliates and merchants are actually able to connect with each other via ShareASale's internal social network. This type of support and networking is a huge help in this industry!
Unfortunately, ShareASale's interface can be pretty confusing if you are just starting out. This is why I don't recommend it as your first stop.
ShareASale features a lot of specialized products and services. If your niche website is targeting a demographic that would appreciate uncommon goods, ShareASale is the place for you! However, it is a middleman site.
3. Amazon Associates

You can't make an affiliate marketing programs list without featuring Amazon Associates. This is where affiliate marketing originated!
Amazon is also it's own distributor, so there is no middleman. It's easy to work with Amazon because the name itself is so well known! You will not need to take the time to introduce your audience to an unknown vendor.
Additionally, Amazon has a ton of products! This makes it easy to find the kinds of products that will sell well on your site. Sifting through their products is actually a great way to determine a niche, if you have yet to do so.
Amazon has a very user friendly toolbox for creating your own ads. So if you are interested in creating your own professional and interactive ads, look no further!
Unfortunately, Amazon has lower commission rates than a lot of programs. Members claim that the higher sales rate and the reliability more than make up for this!
4. Commission Junction

Commission Junction if one of the oldest affiliate marketing programs. This means it has had time to attract some big brand names for promoters to apply to. This program has very high standards. You need to direct a sale within the first six months of signing up. It is best to sign up for Commission Junction after you have established your site and gained experience through other programs.
Commission Junction is a middleman program. They are strictly an advertising platform and they do not concern themselves with distribution. This means if any issues arise, you may need to contact the company you are promoting as opposed to relying on Commission Junction to resolve the issue.
You will be dealing with some well known names and products. This means you will have to put in some serious work! These products are going to sell better, because the names they are associated with are already well known!
5. Rakuten Marketing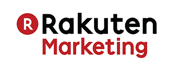 Rakuten Marketing, formally known as LinkShare, is very similar to Commission Junction. The difference is Rakuten deals with smaller companies. A lot of the products offered are for hobbyists. This means very specific products for specific demographics. This type of product could sell very well if it matches your niche and is appealing to your targeted demographic.
Rakuten has the simplest interface to use. If you have zero experience with third-party advertising, this is probably the best place to start!
---
In truth, you are not going to want to stick with just one program. You will want to diversify where your revenue is coming from by utilizing multiple programs. Knowing what each program has to offer will allow you to choose your best starting point. As your knowledge grows, you can pick and choose from the different programs to maximize your own income.
Did I miss a program that you feel should be on this list? Leave it in a comment below!