Name: Survey Money Machine
Website: http://www.surveymoneymachine.com
Price: FREE
Owners: Hailey Gates
Survey Money Machine is a free to use (as it should be) survey site. The owner, Hailey Gates, has a very nice "sales page," but is Survey Money Machine as valuable as she makes it sound? Read the full review to find out!
Program Overview
---

Let us cut right to the chase, I hate survey sites.
Don't get me wrong, I see the appeal. 
They're appealing because it's easy work that pays out immediately. However, most people fall for the phony sales pages hook, line, and sinker. These fraudulent sales pages tell them that they can make thousands of dollars a month, JUST by doing surveys. This couldn't be further from the truth. At best, you'll make a couple hundred extra bucks a month. Really, you'll just be making pocket change.
Survey Money Machine follows a trend that a lot of "survey sites" have been utilizing. That is, it isn't actually a survey site, it just links you to real survey sites. The fact that this is a free service that only links you to real survey sites, begs the question….
Is Hailey Gates just an affiliate of these other sites? Does she get paid for referring people?
Well according to this bit of information pulled directly from her site, she is.
I appreciate that this information is given, it makes this "survey site" a little more respectable in my eyes.
Beware the Email List!
When you register with Survey Money Machine, you will have to provide your name, email address, and gender. The site claims that your email address will never be sold to anyone, and that they will never spam you.
The very nature of the site begs to differ. 
It's written right into the sales page. For the first two weeks, they are going to send you links to survey opportunities. I've already deduced that they are paid for referring people, so they must be paid when you click on these email links, doesn't that constitute spam?
I think it does. 
Within these first two weeks, you will also receive training. I think that this is to make it seem more like a legitimate way of making money.
Don't kid yourself, you don't need training to take surveys. 
After the first two weeks are up, they will only send you their newsletter once a month. I have yet to see what is in this monthly newsletter, but I can't picture anything but another opportunity for them to make money.
Who is Hailey Gates?
This is completely my own opinion. Do not take this for absolute fact, but I don't think Hailey Gates is a real person.
It doesn't take a genius to come to this conclusion.
A lot of scam sites use fake names and photos taken straight from stock photography sites.
It really doesn't matter if this is the real Hailey James or not, I just felt I should point out that it might not be (because it does matter to some people).
Other Problems with Survey Sites: 
Most legitimate survey sites will require you to prequalify for surveys. To prequalify you will have to take another survey. These surveys take longer than you would think, and qualifying for them takes equally as long. You can waste a lot of time trying to qualify, and never actually get to the paid survey.
They don't pay very much. I already said this, but I really want to drive this point home. You would be making SIGNIFICANTLY less than minimum wage. The money you make taking surveys will buy you food straight off the Dollar Menu at McDonald's, but it won't pay your rent.
If you came to Pajamas and Tie looking for a real way to make money online, I recommend looking into affiliate marketing as opposed to taking surveys. Affiliate marketing requires that you build a website and promote other people's products from that site. You can dedicate a couple hours a day to adding content to your site (the same amount of time you would be taking surveys), and eventually you'd be making passive income.
Note: A career in affiliate marketing is essentially building a business. As such, it will take time before you start pulling in solid income. Once you are pulling in income, it's just a matter of scaling up your efforts. Eventually, you will be making enough to replace the income provided by your "regular" job. You could never do that by taking surveys!
The Final Word… 
---
Survey Money Machine isn't a scam, because it is free. However, I would be careful about providing your email address to any survey site, because you're bound to get spammed. Survey sites in general are just a waste of time, to me. Granted, I make a full-time income online with a different method.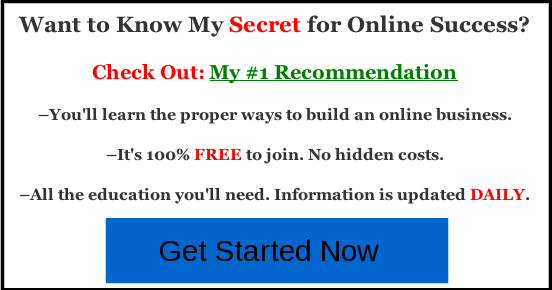 ---
Do you have any personal experience with Survey Money Machine? Any questions or feedback? Leave it in a comment below! I love nothing more than hearing from all of you!