Name: Infinity Profit System
Website: https://www.infinityprofitsystem.com/
Price: $10 one time (Admin fee), $25 per month (Starter package), $100 per month (Basic package)
Here we are again with another make money online "opportunity." Infinity Profit System (IPS) is being plugged relentlessly by it's members. They're making outrageous claims of overnight success, which I personally do not believe in.
Can these claims be legitimate?
While I doubted it, I decided to try the program out for myself. The following Infinity Profit System Review is the result of my findings. Read on!
Program Overview
---
I'm going to start this review off bluntly, promoting IPS is risky. The reason being, it is dangerously close to a pyramid scheme.
Don't go getting mad right off the bat (I'm talking to YOU, members of IPS). 
I'm not outright saying that IPS is a pyramid. The definition of a pyramid scheme: A program where members make money solely by recruiting more members, not selling/promoting products.
IPS actually has products to sell. As far as I can see, and this vision is shared by the law, IPS cannot be labeled a pyramid because they are marketing actual products.
However, in the world of the Internet, digital info products are often created as camouflage to hide a pyramid (which essentially bypasses the law). Any experienced Internet marketer that joins IPS does so for the opportunity to enter into it's commission matrix. They do not join for the "products."
Personally, I think these products are subpar. Let's take a look at them:
The Products
Buying into this system will cost you a $10 admin fee (which goes directly to the owners of the website). From there you have your choice of two training packages (the products).
The Starter Package will cost you $25/month. It will teach you how to brand yourself (essentially turning you into one of those guru types that we all know and loathe).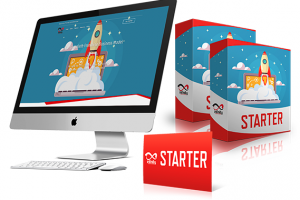 The Basic Package will cost you $100/month. This teaches you how to build your business, automate it where possible, and outsource work.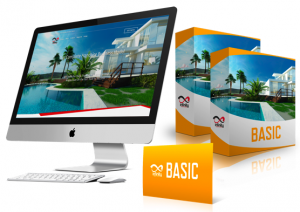 Note: I don't recommend that complete beginners to this industry automate/outsource anything. When you are building a business, you need to learn how it operates before you begin to hire outside help. That's a good way to burn a lot of capital. 
In order to make commission from selling either of these packages to others, you must first subscribe to the packages yourself. You will only be paid commission up to the level you've purchased. If you purchase the starter package, you will only collect commission on your referrals that do the same. If one of your referred members purchases the basic package, you will not receive credit for this sale.
To make 100% commissions, promoting this program, you will need to pay $125 per month (which includes both packages).
This brings me to…
The Compensation Matrix
IPS operates on a 2 up matrix.
This means that the first two people you refer to the program, will be credited to the person in your upline (the person that introduced you to the program). However, each person you refer (after your first two) will have to pass their first two referrals up to you. You will collect recurring commission on each person you refer (after your first two) and on the first two people that each of your referrals generates.
While this may sound good, the truth is MLMs (Multi Level Marketing companies) that don't offer solid products deteriorate over time. There will come a time when the people at the bottom of this matrix will not be able to generate sales (because nobody actually wants the products, they simply want a spot in the matrix). When this happens, they will cancel their memberships which will force their "sponsors" (people in their upline) to cancel as well because they no longer have the funds for the "system." This deterioration will climb up the matrix until the whole system has collapsed.
Naysayers will tell you that this is bull, but it continues to happen all of the time. Owners of systems like this often times go on to make identical systems after one collapses. Perhaps this is why they give out 100% commissions. It draws more people in before the program collapses, more people means more $10 admin fees straight in the owners pockets. 
Support
This system is intended for teams. I'm sure, if you are reading this review, you have seen the tactics of marketing teams before. The idea is everyone makes money for their teammates (people in their downline and upline). If you have a preexisting team (perhaps built via email list subscribers), you can have each of your subscribers pay for this offer and they will enter into your downline and make you more money. IPS actually suggests that you extend this offer to your friends and family (don't do this if you want to be invited over for the holidays. Talk about a quick course in how to alienate people).
Some of these teams feature a rotator. A rotator randomly dishes out commission to someone in the team. A nifty feature, designed to get beginners (who don't know how to market) intrigued.
Why all this talk of teams?
IPS doesn't have a support channel. The only hope of support will come from your team. If you want to learn how to market this program, you better hope that you have an experienced marketer in your upline. An experienced marketer will want educated people in their downline, to prod their investment further. The products alone, will not suffice in teaching you how to market to strangers.
The Final Word…
---

Infinity Profit System is a scam. Were it not for their weak products, they would be classified as a pyramid scheme because their entire emphasis is on recruitment. As it is illegal to knowingly promote a pyramid scheme, I have to advise against this program. IPS may not be breaking any rules, but their just barely within the law.
It's a shame stumbling upon programs like this that are essentially just designed to make the owners more money. The people that benefit the most from a pyramid, excuse me, I meant matrix, are the ones at the top.
Don't make money for OTHER people. Instead you should seek an honest education in Internet marketing. Learn to build YOUR OWN business. Don't seek to learn how to promote ONE product (which is what IPS would have you do). Learn how to promote in general and apply this knowledge to any niche you can think of. My #1 recommendation has taught me to do that, it continues to provide me with all of the knowledge I need to succeed in this industry (this is of the utmost importance in the ever changing landscape of the Internet), and it allows me to network with fellow entrepreneurs. All of this and you can try it for FREE.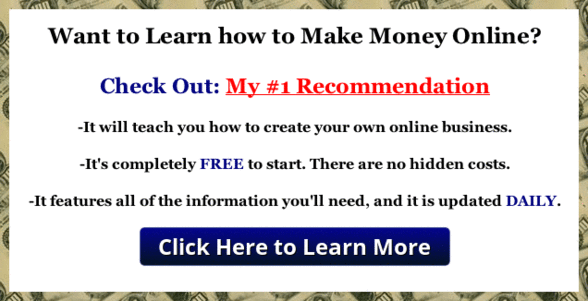 ---
Any questions? Leave it in a comment below and I will get back to you!