Income Society Review – An Adeel Chowdhry Product
Name: Income Society
Website: http://www.incomesociety.com
Price: $9.95
Owners: Adeel Chowdhry
In this Income Society Review, I break down what you can expect to gain from the product. Adeel Chowdhry has been around for a long time, and some of his products have been scams. Is Income Society a scam? Read the full review to find out!
Product Overview
---
I wasn't expecting much from Income Society. Adeel Chowdhry, the owner, has famously said that Affiliate Marketing is dead. I make a living with Affiliate Marketing, so I got into this product with preconceived contempt for the man.
Let me assure you, Affiliate Marketing is not dead.
Adeel actually utilizes Affiliate Marketers in some of his strategies! My contempt dissipated quickly after signing up for Income Society. This is a very impressive product! There is a lot of information put together in a very manageable way.
It's not all sunshine and daisies. There are…
(The Dreaded) Upsells
This is where Income Society fails. I was anticipating upsells with this product, because it was so cheap to begin with. They've gotta make their money somewhere. Unfortunately, I was correct in my assumptions.
The first upsell is $37. That will snag you your own "personal review money site." This is Adeel's very own affiliate program. It's designed to bring more members into Income Society. You'd collect commission on referrals.
I thought Affiliate Marketing was dead Adeel! I guess he had a change of heart. 
The second upsell was for 33 training lessons. The training within the main course is really solid, why would you buy more? Avoid upsells at all costs (pun intended). In the case of this product, you will do just fine without them.
Training
This is where Income Society really shines. The training is phenomenal! Especially for the cheap price. It really is a good deal.
Special Training – Within this area you will learn about SEO and Email Marketing. There are also some additional guides on topics related to Solo Ads.
Vault – 25 tutorials that cover the minute details of marketing. Everything from YouTube to web design.
My Projects – This is essentially a notepad for you to take notes. This is pretty unnecessary, but it's a cute idea and it makes it feel more like school which makes members pay close attention, lest they have to stay after class. 
Knowledge Base – A Frequently Asked Questions section. (There is no real community or support, so this section must be frequented a lot.)
Main Training – 22 modules. The unique thing about this training is the fact that you have to score at least 85% on a test in order to unlock the next module. I love this idea. I think it is brilliant. It separates people who are serious about learning to make money online, from people that are looking for a quick buck.
Note: Implementing a test requirement could be seen as a very clever marketing strategy. It gives Income Society an air of educational importance. Think about it. Someone who tests you will automatically seem more legitimate than someone who doesn't. They're not an accredited university, just remember that. That's not saying I don't like the tests, I do. I just think it could be their strategy for getting more customers in their corner.
Community
This is a product and not a program.
What's the difference?
Well with a product, you pay a one time fee and you get what you get. At the culmination of the training, you're completely done. There is nothing else to be gained from the product. The information can become outdated very quickly.
With a program, you pay a monthly fee and become a part of a community of fellow entrepreneurs. This is vital for your success online. Being able to network and ask questions of people that have struggled with the same things, is a tremendous help! The information within a program is updated frequently, so you are constantly provided with the most relevant intel.
Income Society does a better job than most similar products. The information is updated, and there is a members area where you can interact with each other. However, there is a real lack of community overall.
I believe that networking, with like minded individuals, is mandatory for success online. So I generally do not recommend products over programs that feature a good community.
Pros and Cons
---
Pros:
The $9.95 price tag is more than fair, considering all that it will get you.
The tutorials are very informative and the topics are covered with a lot of attention to details.
The training is offered in multiple formats (PDF/video/text).
I really liked the test requirements. This is a good way to weed out people that are looking for "overnight success" from the individuals that really wish to learn. I'd like to see more programs implementing this strategy. In fact, I'd use it in my email course if I could! 
Cons:
Upsells. There are far too many of them and this product loses cool points as a result.
This is more of a PRODUCT than a program. As such, it doesn't really have a community.
The Final Word…
---

Income Society really is a pretty solid product. The information is sound and the training is incredibly detailed. You can definitely learn to make money with this product. However, the upsells give a scammy feel to the site.
Does Adeel Chowdhry care about his member's success? 
This is just my opinion, but I don't think that he actually does. I believe that Adeel is one hell of a salesman. He wouldn't include upsells if he was really interested in the well being of his members. He knows that he stands the best chance of making money by gaining the trust of his customers. I heard that at one point he claimed that he wanted to make 10,000 people rich. Maybe that's true, but I'm sure that is for his own ego and not for the sake of others.
He is a salesman that utilizes seedy practices but, in the case of Income Society, he is actually selling a good product that you can absolutely benefit from (maybe I'm wrong about him). If you can avoid the upsells, than this product is absolutely worth it. However, I recommend you find a community of Internet Marketers to subscribe to. This will help you leverage what you learn, with the experiences of others, and will keep you up to date on what it takes to succeed online (it is always changing).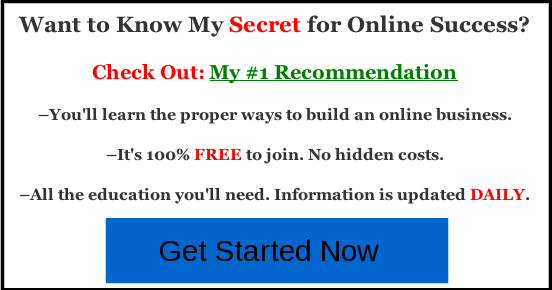 ---
Do you have any personal experience with Income Society? Any questions or feedback? Leave it in a comment below!